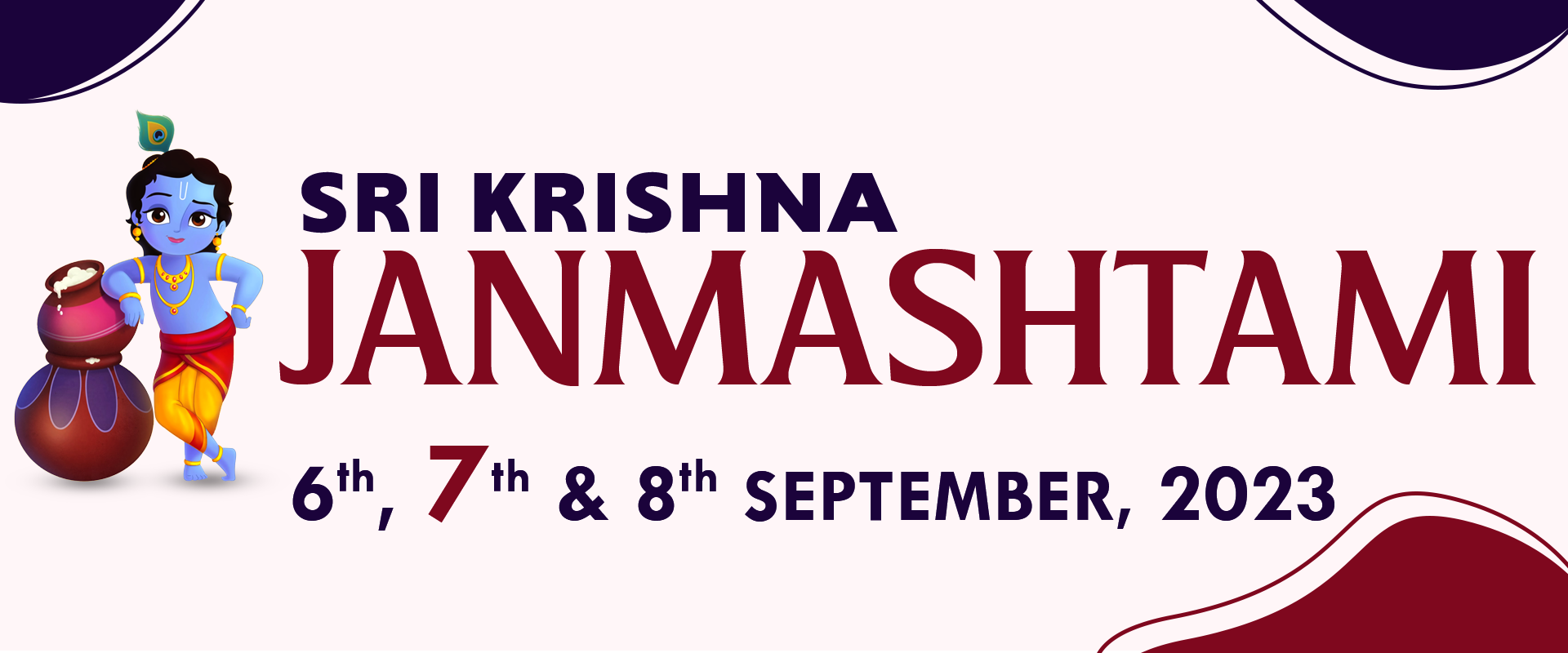 Sri Krishna Janmashtami celebrates the birthday of Lord Krishna. Observed on the eighth day of the Shukla Paksha of Bhadrapad month it is that time  of the year when devotees wait to celebrate Krishna- the supreme personality of Godhead's birthday with great pomp and show.
At Hare Krishna Mandir devotees observe a twenty-four hour fast which is broken at midnight.
While preparations starts months ahead, on the day of Janmastami Temple is decorated with flowers, colourful lights and festoons. Prasadam in huge quantity are cooked and distributed. Day long kirtan, singing and dancing are carried out all for pleasure of Lordship. In the evening Men, women children take part in cultural programs and wait to witness the grand ceremonial bathing of the Lord at the stroke of midnight. Radha Shyamsundar deities are anointed with fragrant oils and are bathed with auspicious items like milk, yogurt, ghee, honey, sweet water and fresh juices. They are then smeared with turmeric paste and bathed in Ganges water. Varieties of flowers are showered until the Deities are submerged in the soft bed of flowers. Krishna is offered variety of foods. Special offering of 108 items are made and distributed among his devotees.
Visitors from far and wide visits temple and wait to have divine darshan of the lord on his special day.