Centuries ago, Indian education system was founded on the sound teachings of Vedas and Upanishads. Children were taught the principles of life, not merely trained to fall in line with the rest of the world. Indian Culture And Values for Kids (ICVK) is an initiative aimed to introduce young children to the Indian value system through an interactive and ethical learning program.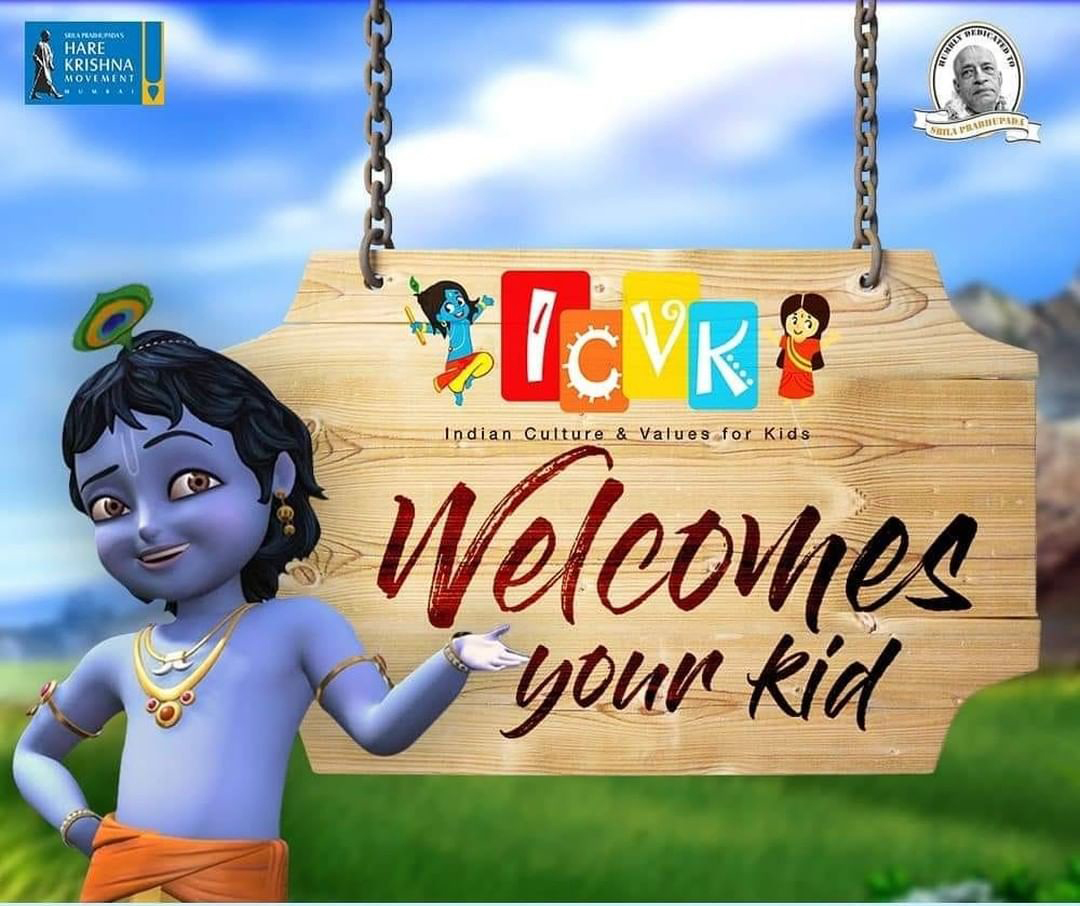 Indian Culture And Values for Kids (ICVK) is a weekend program organized by Hare Krishna Movement, Guwahati. We follow Krishna conscious teaching and firmly believe that the knowledge about our spiritual origins will help shape our future generations. We accept children between the age of 3 and 15 years in this program. We observe around us, how excess consumerism, overuse of technology, and ever ambitious lifestyles are becoming a norm. As parents you have multiple hats to wear besides providing for the needs of your family. One has to excel in their profession and keep up with the rising costs, all while ensuring the best environment for the kids. We understand that this challenging environment can be stressful. It can lead to you becoming socially isolated, frustrated, and worn out. It becomes imperative then to ensure our children are not mislead in this fast-paced life. While schools are focused on competition, it may have negative effects on the mindset of the child. Children's behavior and response are influenced by technological advancements and modernism, which if not checked can have devastating results.
With ICVK, we offer contemporary learning modules that have been derived from ancient Sanskrit texts like Bhagavad Gita, Upadeshamrita, and Sri Isopanisad. The values we promote are borrowed from the Vaishnava Philosophy and the teachings of our divine guru A.C. Bhaktivedanta Swami Prabhupada. We use contemporary teaching aids to provide values and lessons to your children. With value based education, we aim to instill in them loyalty, obedience, respect, discipline, truth, non-violence, compassion, friendliness, tolerance, and faith. We work to awaken their curiosity, diversify their interests and help them develop healthy attitude. ICVK ingrains in children values that help them make moral decisions and stand strong with their ideals in challenging situations.
Register your child for INDIAN CULTURE AND VALUES FOR KIDS and lay a strong foundation for their bright future.
To know more and Register call at 9864628233/9854064164